More Tips and Fun Facts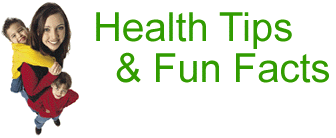 Your Tongue May Be Causing Your Bad Breath
Did you know that bacteria in our mouths feed on left over food particles creating smelly sulfur compounds ? It is these sulfur coumponds which give breath its foul odor.
While brushing and flossing remove the offending bacteria from teeth and gums, as much as 50% of the bacteria in the mouth lives on the surface of our tongue !
During each brushing you should remember to brush your tongue with a toothbrush or for an even more effective solution, remover bacteria from your tongue with one of several commercially available tongue cleaners.
[click here to find out more about preventing bad breath ....]
Previous Health Tip / Fun Fact
Next Health Tip / Fun Fact