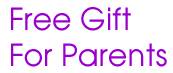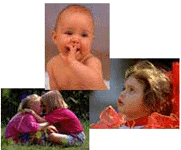 To have the
Children's Healthy
Smile Report
e-mailed to you, enter your e-mail address below.

PLEASE NOTE: Your e-mail address will never be sold, rented, or otherwise distributed.




Your children are the most important aspect of your life. Ensure that their smiles will last a lifetime with our Children's Healthy Smile Report This special report will show you how to protect your child's oral health. Learn:

What dental product can be dangerous, even deadly to your child

How an expectant mother's dental health can lead to premature births

Why the common mistake of giving your baby a bedtime bottle can lead to a mouth full of cavities

How to soothe teething pain

What ingredients in toothpaste can ruin a child's smile

How even healthy or low-sugar snacks can cause tooth decay

How to get your child to brush

What you truly need to know about pacifiers

Why a baby's even temporary teeth are truly important

and more .........